Mexico City
The Center Holds
Text and photography by ALEX NICHOLSON
It's easy to romanticize México City with its colorful balance of tradition, modernity, affordability, arts and culture. On the flip side, there is the temptation of viewing it through a lens of staggering statistics, pollution, political uncertainty, cartel violence and poverty. Home to over 25 million, and covering 3,700 square miles, Greater México City, or Distrito Federal (DF), has a larger population and economy than over 100 countries in the world. Reality is complicated, and tragically, as we were forced to remember in September, 2017, it is vulnerable to the destructive potential of the region's shifting tectonic plates.

I have some recommendations based on my visit to México City, experienced just a few weeks before the earthquake, and my lasting imprint of a city that is magnetic, a laboratory of inspiration for generations of writers, painters, photographers, architects, and filmmakers who continue to fall in love with its charms.

I tend to approach a new place by trying my best to get lost, and that's really easy in México City. The colonial center is built atop and mirrors the streets of Tenochtitlan, the capital of the Aztec empire. Elsewhere, repeating circular layouts entwine up against traditional grids that flow into long avenues that, for the unfamiliar, defy logic.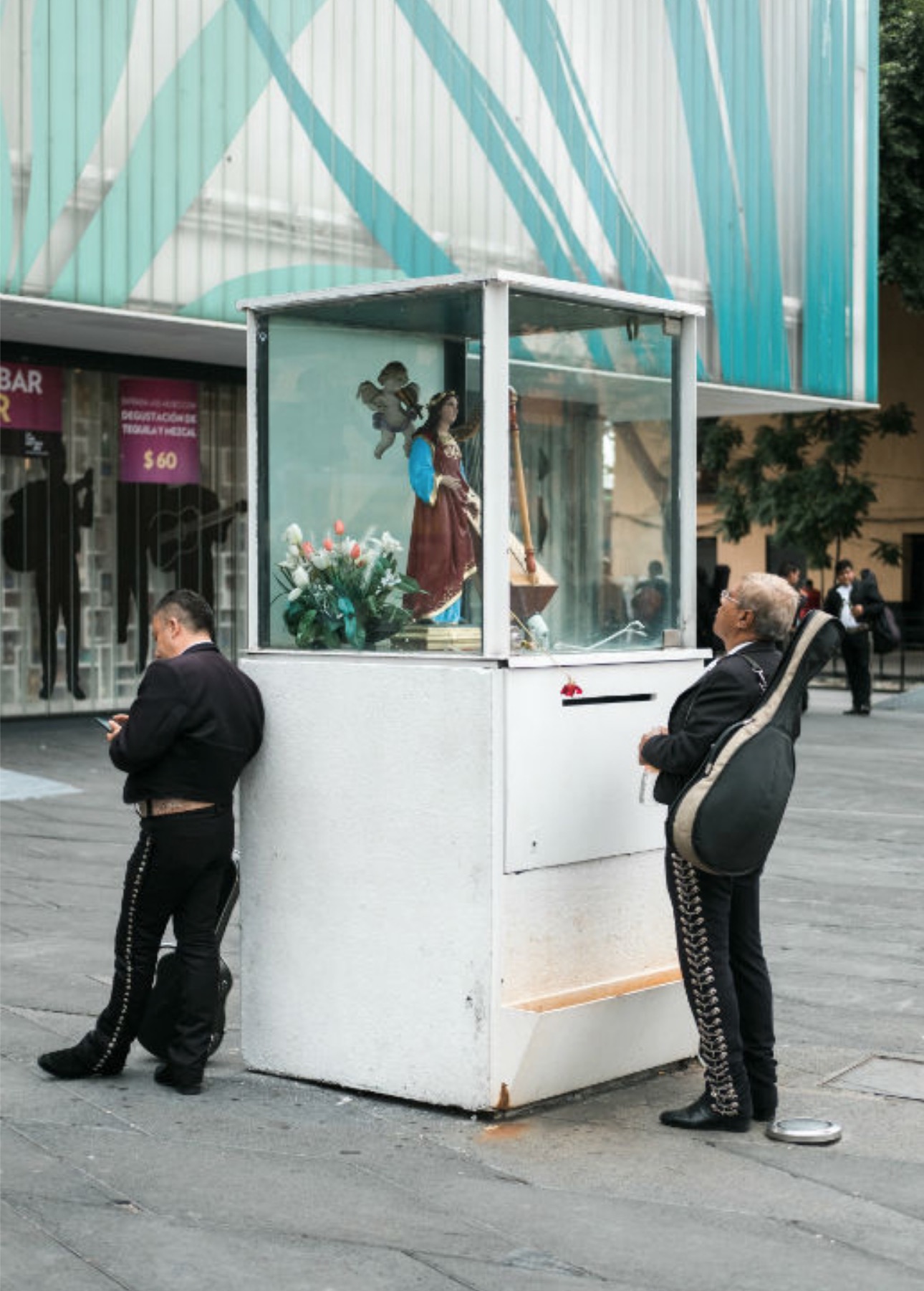 Park Life
Providing no guidance with city navigation, but lovely nonetheless, are the city's many parks. Alameda Central, located in the heart of downtown, was the first urban park on the continent and draws large crowds to outdoor sculptures, fountains, markets, and public concerts. At the East end, Palacio de Bellas, one of the city's most prominent cultural centers, hosts theater, music, opera and dance performances, and its several floors of murals by México's most renowned painters make it worth a visit.
Twice the size of New York's Central Park, Chapultepec Forest are the lungs of the city and the most important ecological space. Divided into several sections with running trails, ponds, and memorials, the park is home to the largest and most visited museum in México, the National Museum of Anthropology. Chapultepec Castle looks down upon the city from atop a large hill above the contemporary art museum, Museo Rufino Tamayo.
A testament to how quickly the city is changing, Jardín del Arte Sullivan was initially recommended to me by local photographer Mark Powell as "one of the last un-gentrified parks in central México City, full of colorful concrete-poured benches and ledges, giant bird cages and still lots of glue sniffers around keeping it real." A few months later, and it has been already been cordoned off for remodeling.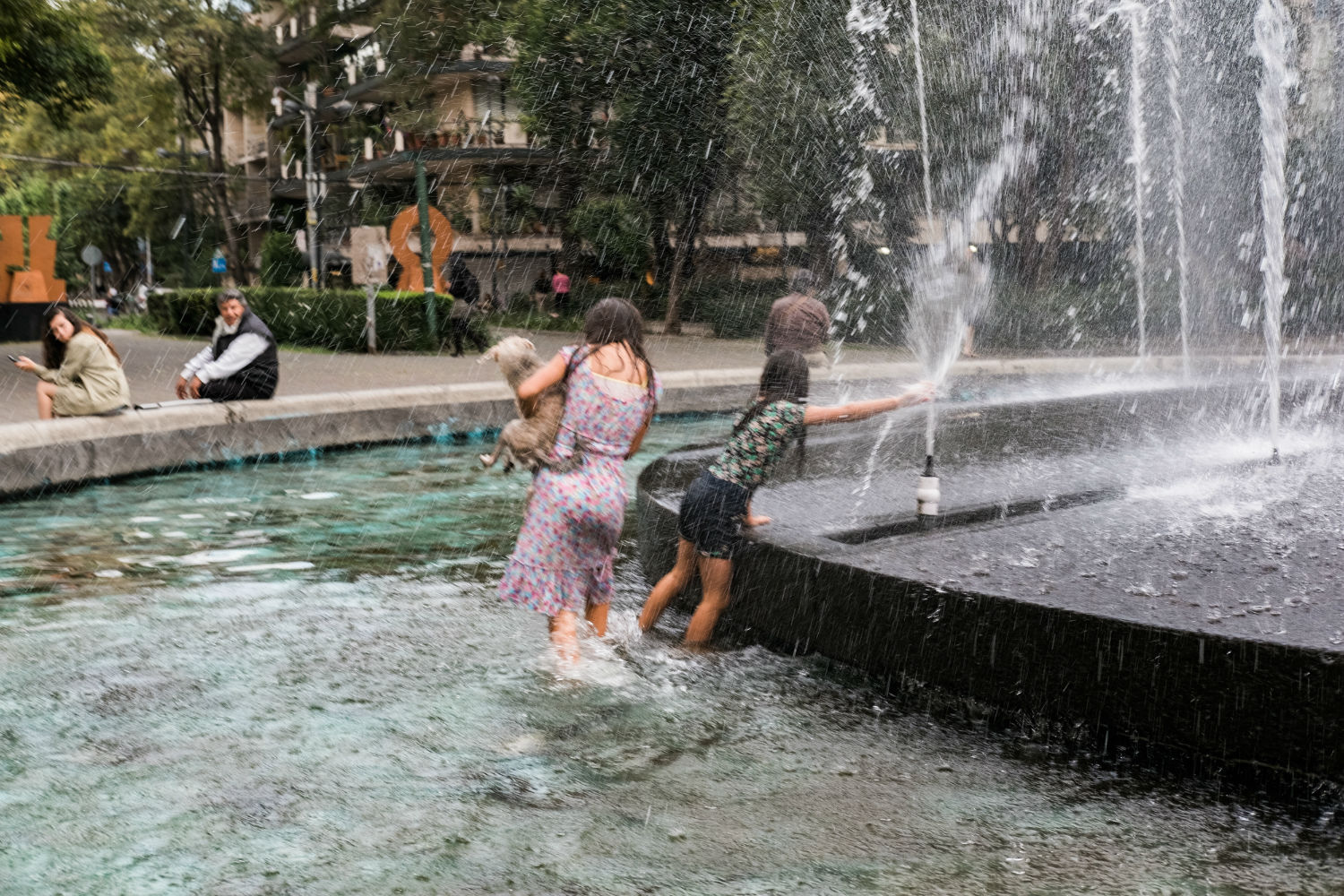 Museums
México City has more museums than any other city in the world except London. Beyond those you'll find in guidebooks, institutions dedicated to the city's legacy of art and history, are the side streets, in sometimes distant neighborhoods, where you'll discover buildings and the occasional back room or attic with more unusual collections. There are exhibitions dedicated to antique shoes, communist revolutionaries, and even one housing mummies discovered by Zapatistas searching for buried treasure. Museo del Juguete Antiguo Mexicano in Doctores holds the self-proclaimed world's largest private toy collection. Throughout the four-story building, toys overflow from every inch of floor, wall, and ceiling space.
South of the city center, the largest university in the world, UNAM is home to the Teodoro González de León-designed University Museum of Contemporary Art. Nearby, unimaginable varieties of cactus line the snaking paths and hidden coves of one of the oldest botanical gardens in México, the Instituto de Biologia. The 420-acre campus also has its own ecological reserve where the land art masterpiece, Espacio Escultórico, is located.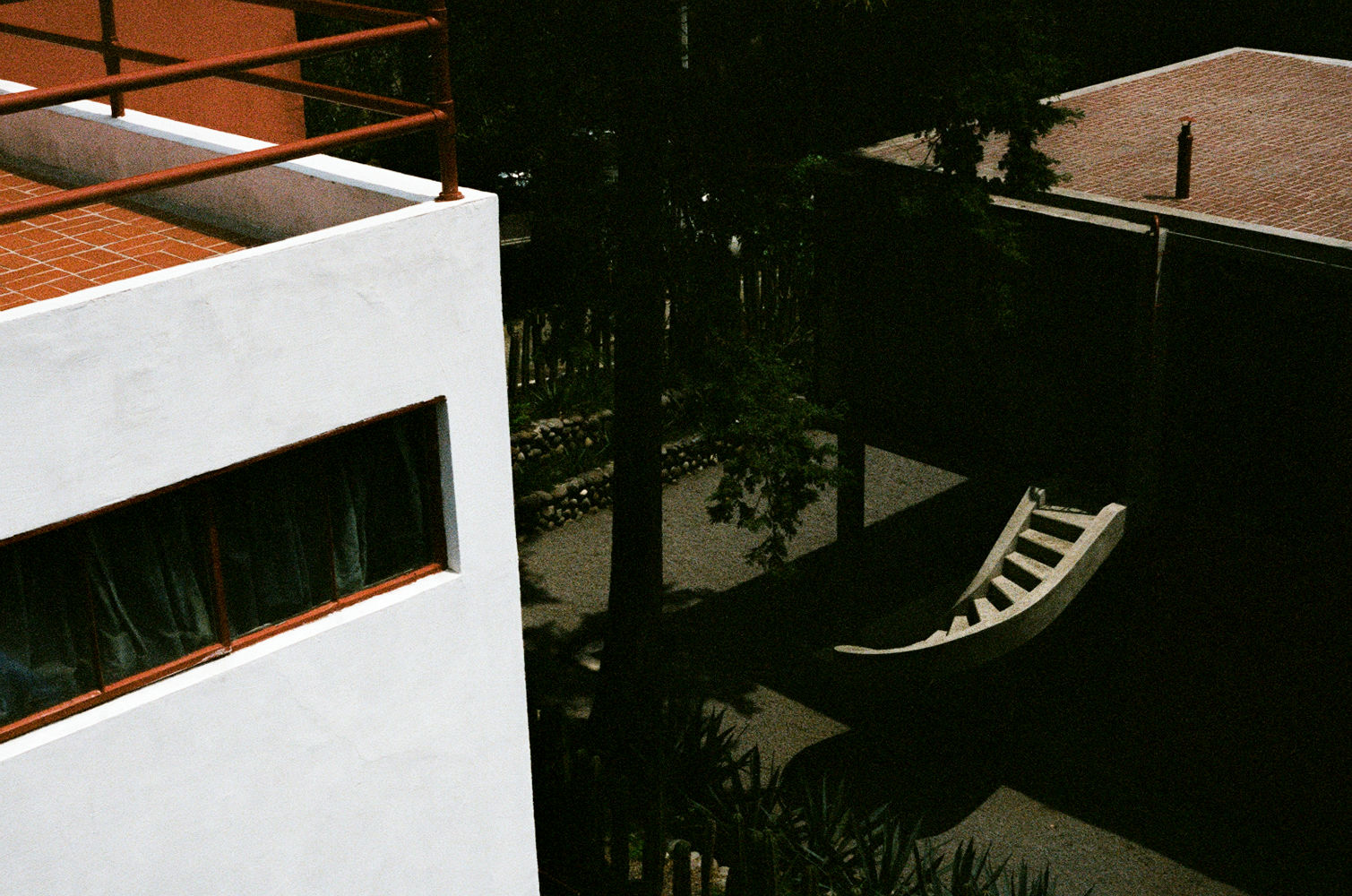 North of campus, Coyoacan, a former rural village that eventually lost its farms, lakes, and forests to the all-consuming city, is a hub of art, culture, and history. It's where Museo de Frida Kahlo is located, as well as Museo Anahuacalli, the Diego Rivera-designed pyramid dedicated to Pre-Hispanic art. Diego and Frida lived not too far away and you can visit their beautiful home and studios designed by fellow artist and architect Juan O'Gorman. You could spend months touring world-famous architecture in México City, but a brief taste might include booking an appointment to see Luis Barragán's home and studio or a visit to the floating bookshelves of Biblioteca Vasconcelos, designed by Alberto Kalach. Northeast of Mexico City, the famous pyramids of Teotihuacan are well worth the day trip.
Roma is home to Galeria OMR, MAIA Contemporary, and Galleria Licenciado, among others. Closer to Polanco and not too far from Museo Soumaya and Museo Jumex are Anonymous Gallery and Galeria Luis Adelantado. In Centro Historico, a block from Alameda Central and next to his clothing company Tony Delfino, is artist Smithe's newest endeavor, TOBA Gallery. While in Centro Historico, keep your eyes peeled for world-class murals from international stars of street art as well as a constantly shifting canvas of graffiti and murals by local artists. A fun alternative is Stylewalk MX, which has enlisted the expertise of several of the artists themselves to offer in-depth and informed tours of the downtown street art and graffiti scene.
Getting Around
Even with a fairly robust public transit system, the traffic in México City is often horrendous. The metro, used by around seven million people every day, has 12 lines and 195 stations, and can be a convenient way to explore if sitting in traffic or walking sounds exhausting. This subterranean world is an experience in itself, with hidden gems like Talismán station, which houses the fossilized remains of a mammoth that workers uncovered during construction. Another, Pino Suárez, is built around an Aztec pyramid. Some of the larger stations have shopping, food, art exhibits and the occasional spontaneous salsa concert. You can also take the Metro to see places a little out of the way, like the iconic head sculpture and monument to former president Benito Juárez at La Cabeza de Juárez in Iztapalapa.
Food, Drink, and Mariachis
Around any corner will be some small tables and chairs shaded by big umbrellas or stools pulled up to a more elaborate food stand. Everyone has their own favorite taco stand, and you should ask around and try all of them. At some point, follow the high-pitched whistle which leads to a charcoal oven on wheels. Beneath the Camote Cart's whistling smoke stack are roasting sweet potatoes and plantains which, served with even sweeter strawberry syrup and condensed milk, are a common evening snack. There is no shortage of clubs in México City but one of the more culturally unique is Patrick Miller, a nightclub which appears to be frozen in time. Crowds separate into circles, cheering on '80s-style dance-offs which occasionally morph into coordinated line dancing led by an office manager blowing off steam after a long day at the office. Nowhere will you find such a diverse mix of personalities, generations, and styles.
Mescal is the drink of choice in much of México but its thousand year-old ancestor, Pulque has recently enjoyed a resurgence and can be found in a new wave of trendy bars such as Pulqueria Los Insurgentes, where patrons swig giant mugs of the thick, white, slimy, fermented cactus sap and dance beneath Daniel Lezama paintings. Disregard descriptions of the drink's texture; it has a fascinating history and is worth experiencing. A plaque on the wall outside a Pulqueria at Plaza Garibaldi advertises the drink as a favorite of the Aztec emperors.
Garibaldi is where you go, literally any hour of the day, if you decide you need a Mariachi. Packs of musicians offer their services to passing traffic as well as visitors and patrons of food and drink establishments inside the square. It is an incredible place for people watching.
Markets
Find open air markets or neighborhoods dedicated to certain goods, unlike the big box stores and Amazon delivery services. On Sundays, down the street from Plaza Garibaldi, La Lagunilla Market (below) hosts a flea and antique market where an eclectic collection of books, memorabilia, masks and other arts and crafts from the last hundred or so years line the sidewalks. Get there early and plan several hours of digging for treasure. Mercado de la Merced is one of the city's oldest and largest markets. Emerging from the metro station into the middle of the market means winding through a maze of vendors selling everything from pots and pans to three-piece-suits for your toddler.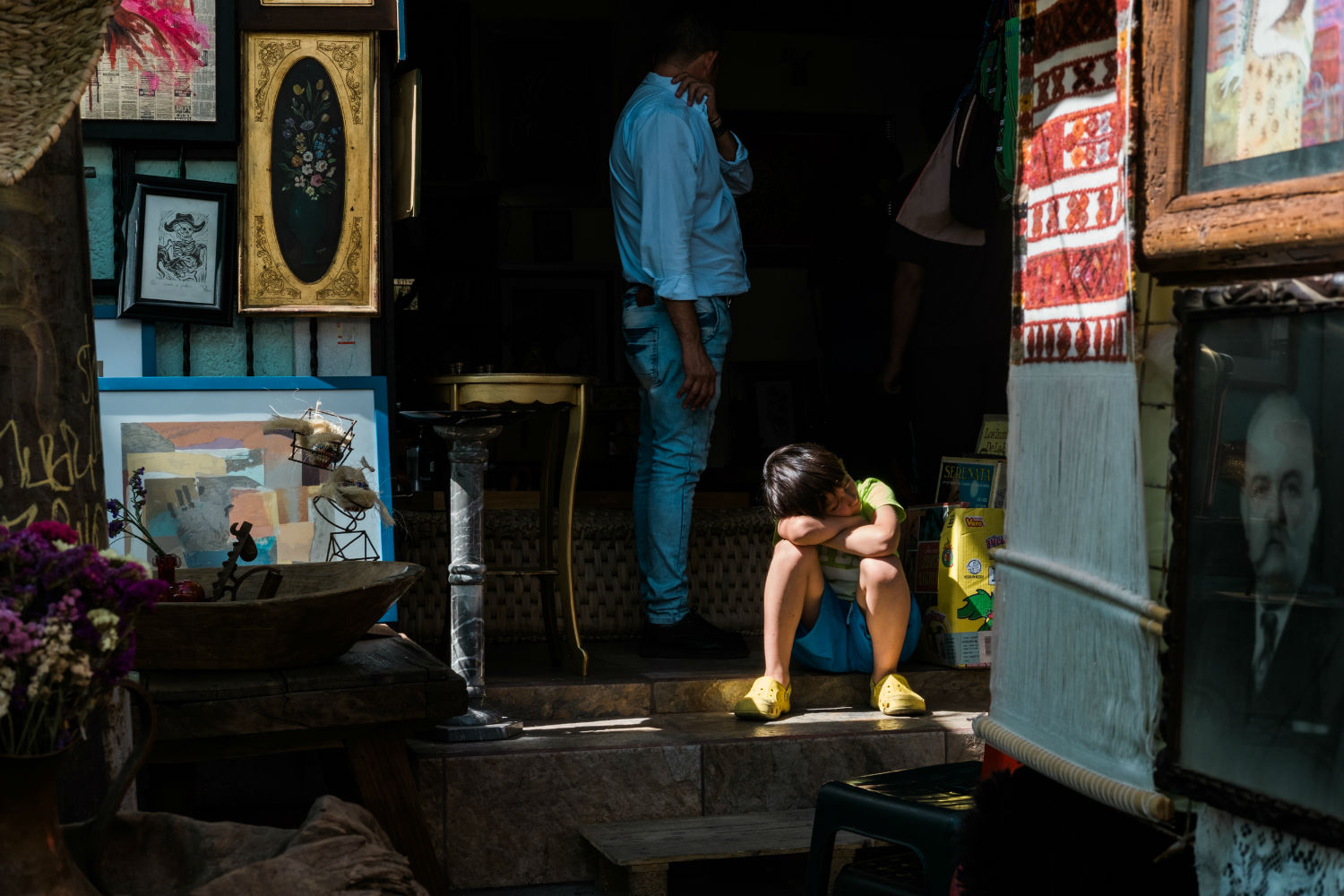 Across the street, Mercado de Sonora, referred to by tourists as, "The Witchcraft Market," is where to go for a taxidermied horse head or potion for your broken heart. Aisles are lined with voodoo dolls, medicinal herbs and the occasional endangered animal carcass, among other things.
I intended on visiting México City for a week, maybe two, but ended up staying a month and feeling like I needed a year, maybe more, to even begin to experience the place. As the artist Saner relates, "It is rich in every sense, with nature, history, tradition, art, and color, but also with rebellion, bad governments, poverty, and injustice. It is for all of these reasons I continue to stay here, taking inspiration from every part of this place."
Killing nearly 300 and flattening buildings across the city and region, the 7.1 magnitude earthquake that struck on September 19, 2017 devastated a country already reeling from another earthquake that struck less than two weeks prior. Rebuilding and healing is a lengthy process, but hopefully this famously resilient city will emerge even stronger.